The Nisqually Parks and Recreation Commission is created and established by the Nisqually Tribal Council in Resolution 33-2011 to assist the Tribal Council with its objectives of operating, maintaining and developing tribally owned parks, promoting tribal culture and cultural education opportunities, and forging partnership relationships with other governments and private entities for the purposes of park management and development both on and off tribal lands.


Free camping for Nisqually Tribal members at the Longmire Campground! There is a Nisqually-Only camping area reserved for you. The site is in peaceful forest, with views of Mt. Rainier, right next to the Nisqually River.  Apply for a free camping permit from the Tribal front desk or on the Tribal website.  Call Jackie Wall at (360) 456-5221 ext. 2180 for more information.

  Mt. Rainier Informational Packet for Tribal Members on Camping for Free

The Nisqually Tribe has been working with Washington State Parks to collaboratively plan and develop Nisqually State Park since 2008. Nisqually State Park includes lands that are deeply significant in tribal history and culture, lands that have been home to the Squalli-Absch people since time immemorial.
In 2014, the Tribe signed a Memorandum of Understanding with the Washington State Parks Commission to cooperate and partner in the development of the Park. The Tribe also purchased 217 acres of land within the long term planning boundary of the park in 2014.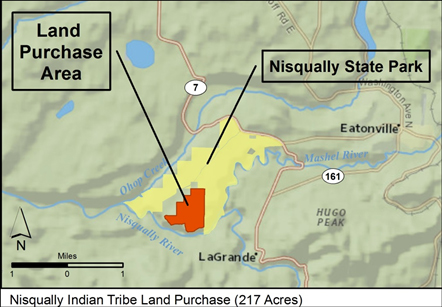 Several parks and recreational areas are accessible for the Tribal Community.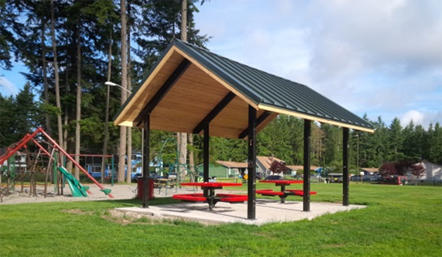 Community Parks Photo Gallery

Nisqually ballfields information coming soon!

Ballfields Photo Gallery

The efforts of Parks staff are guided by a six member Tribal Commission which is appointed by Tribal Council.

Back to Planning and Economic Development